Duvet covers of all common sizes, with and without zippers, made of a wide range of fabric qualities can be produced fully automatically on TEXPA machines.
The machine takes over the complete manufacturing process of the duvet covers which includes hemming, cutting, sewing, labelling and stacking. Whether with or without shoulder sewing, our machines produce with consistently high output and the quality you expect. If desired, a pillow prefabrication can be integrated into the machine.
All settings are easily made via the touchscreen which, in addition to entering the basic data, provides all other machine parameters.
TEXPA's production equipment convinces not only because of its high performance and flexibility, but also because of its efficiency and durability. If a system error occurs on the machine during the production of the duvet covers, it can be analysed and rectified by remote maintenance.
When you choose a TEXPA machine for duvet cover production, you benefit from our decades of experience. As a user you can rely on our outstanding quality.
Convince yourself!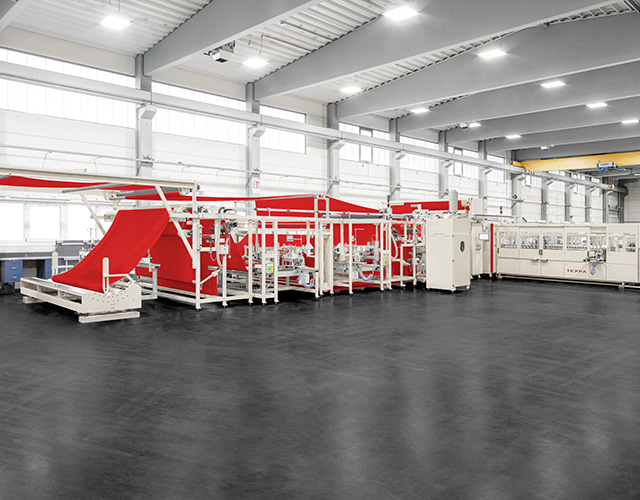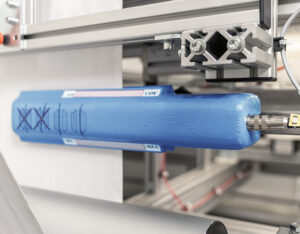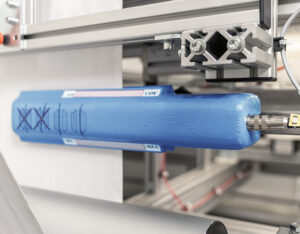 Duvet covers
Performance characteristics
Cross cutting
Label dispensing
Stacking
Hemming
Working method: length/length and width/length
Sewing L-Shoulder
Advantages in production
High output
High flexibility
Remote maintenance
Simple operation
Data input on the touchscreen menu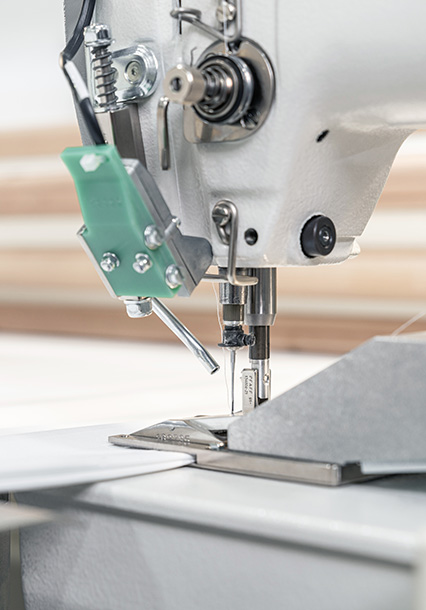 Sewing on
LATERAL CLOSING
Comforter